What's New in SmartSVN 9.2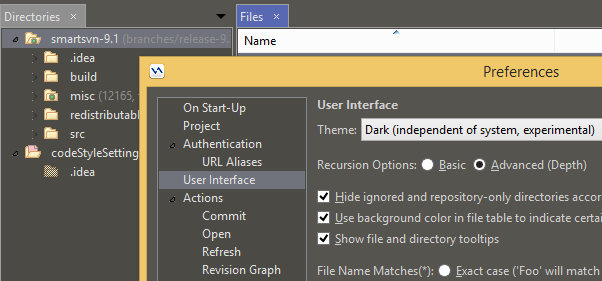 Dark Theme
SmartSVN now supports an operating-system independent dark theme.
Conflict Solver: show base file
From the Conflict Solver, you can now open an additional three-way-comparison for the conflict base file.
This becomes useful when investigating complex conflicts for which the file has been significantly changed in both branches.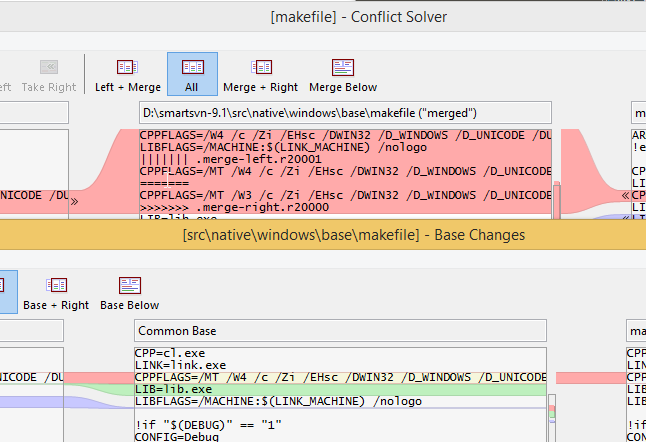 Log: Compare Revisions
The repository file/directory comparison can be invoked directly from within the Log.
Compare: optionally show current line and its counterpart one above the other
In the bottom area of a compare view you will now find an optional vertically arranged single-line comparison for the currently selected line.

Many more...
For a complete list of all changes, please refer to the Change Log.