MagnetSVN
Integrate Subversion into Microsoft Word and Excel
MagnetSVN adds version control features to Microsoft Office on Windows: you can show Word document changes, commit them to the repository or revert, view change history and more.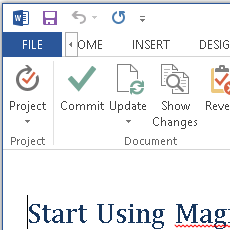 Commit, Update and View Log without leaving Microsoft Office
MagnetSVN allows you to work with Subversion straight from the ribbon of the Microsoft Office document window. From sidebar you are able to see the document version history, work with previous versions.
Show Changes in Word Documents
Check Microsoft Word document local changes with one click with MagnetSVN. Compare document changes between any two versions.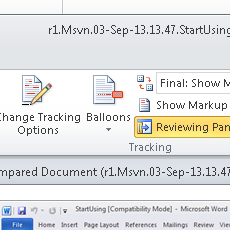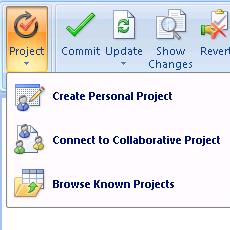 Create and Checkout Repository
Choose to either create a Personal project in a local repository or connect to a Collaborative Project in a remote repository.
Prevent Modification Conflicts
MagnetSVN supports modification conflict prevention mode by default for documents from remote repositories (based on svn:needs-lock).